grief
what it is....and isn't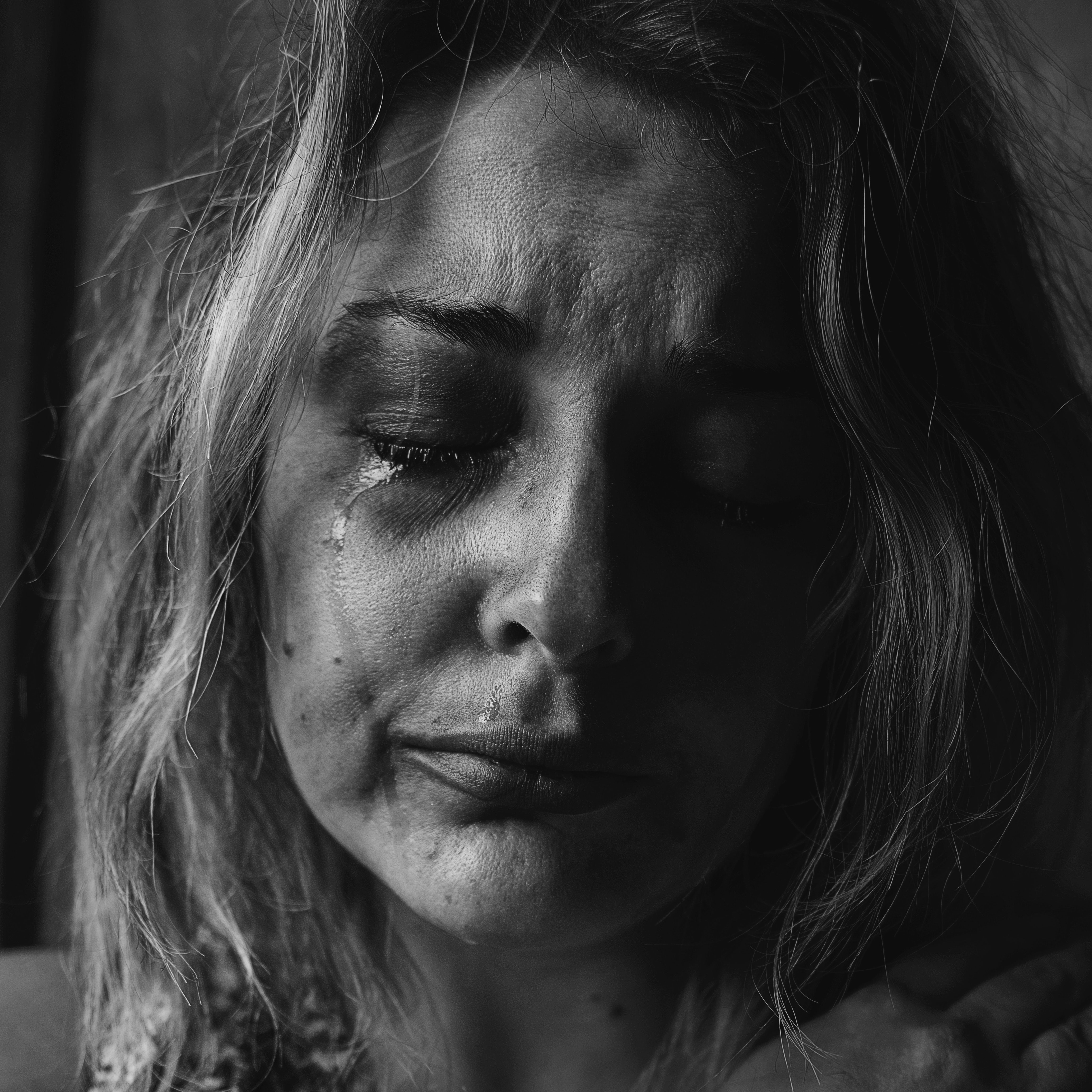 Grieving is an experience that few of us are prepared for when it comes knocking on our door.
Grief affects us inside-out, outside-in when someone we love dies, or for other reasons, leaves our life once and for all. Grief is normal, natural...and can floor us, turn our lives upside down, challenge everything we know and understand about ourselves and about life in general.
Grief affects us when we no longer have a job we love, or we have to move from a place we love, or we have to leave behind those we love when we relocate to a new place far, far away.
Grief arrives when a pet we love dies or has to be rehomed if we can't care for it any longer.
Grief is something we'd would prefer to ignore (naturally!) because its powerful energy is strong enough to knock us off our feet and render us rather incapable – for an unspecified amount of time - of living fully in the life we knew before it came upon us and not yet capable of living in this different life which has been flung at us without warning.
Grieving is not a mental illness. There may be complex elements to our grief if the loss we experienced was traumatic to us in any way. Sometimes we can get stuck in our grieving at which point some outside help can get us unstuck.
Grief is something we feel we need to hide from others, to apologise for and to minimise in any number of ways in order to carry on as if nothing (much) has happened.
Grief is the normal emotional response when we experience a significant loss.
Grief and grieving are nothing to be ashamed of.
Grieving does not mean that we are weak.
Grieving does not mean that we have to be strong all the time. Is it time to loosen that stiff upper lip?
While grief is universal – it affects everyone to some degree – our response to it and engagement with it is unique. It's deeply personal. The way I grieve and the way you grieve will have some things in common but there'll be many aspects of our experiences which are different. That's why it's not such a good idea to compare one person's experience of loss and grief with that of another.
Grief presents us with an alien landscape through which we must go in order for the necessary re-shaping of our inner landscapes to take place, so that we may emerge richer, deeper, wiser.
Grief seems to be our enemy but, if we can look closely, we may discover that grief is our companion, and our wise teacher, for an important time in our life.
Grief is not like the heavy, impenetrable rock or lump of concrete we may have imagined. It can weigh us down so that we're utterly exhausted. It can feel as if it's solid, as well as being located in particular parts of our body.
Grief is subtle. It changes its mood, force, potency. One day we're rendered senseless and overwhelmed by it, just about drowned. Another day, it's peaceable, quiet, just present, undisruptive.
Grief does not maintain its frightening intensity for the rest of our life following a loss. As our emotional hearts and minds begin to heal from the wound that our loss has caused us, so our experience and understanding changes. Our response to grief also changes.
Grief will not feel or be the same in 5, 10, 25 years' time.... nor will we be the same in 5, 10, 25 years' time .... We change, that's natural. We change our minds, our behaviours, our perspective, just as we may change our jobs, our partners, our country of residence. By itself, time does not heal. Time lends us opportunities in which, if we wish, we can attend to our healing. The choice is ours.
Grief will represent itself to us in various ways in the years to come following our loss. Through anniversaries of many kinds, Birthdays, celebrations, milestones, it will be present. As we become attuned to it and become familiar with its moods and patterns, so we'll be able to work with it. We'll be able to acknowledge it as an old companion rather than the alien we felt it to be at the start.
We tend to hang on to grief for dear life because we believe and feel that it's the last thing which connects us to the one we love who has gone from us. As we allow grief to draw close to us, and as we work with it and not push it away, so we may begin to realise and experience that we can craft and shape a new, different relationship with the one we love which isn't focussed just upon the loss.
Grief and Resilience. Resilience is an important inner resource we can nurture and strengthen in and through our grieving. In my therapeutic work I encourage my clients to lean into their grief rather than put up heavy defences against it. Leaning into grief enables our emotional resilience to develop as we learn about how grief affects us, how we respond to it, and, importantly, what we're learning in and through it all. Resilience and learning together equip us richly to face other life storms in the future.
"The greatest glory in living lies not in never failing, but in rising every time we fall." Nelson Mandela
Post Text


Tel: 07375 925296 Email: susan@susanhollinscounselling.co.uk​